The website, which was established years ago in 2008 under the name of OpelGM, continues to serve its customers with the name of Online Spare Parts and a team of approximately 20 people, with the stock available in a 1500 m2 3-storey closed area today in order to provide better service to its customers.

A graphic showing the period when we started working with the Spare Parts site and its development. October 2019-February 2020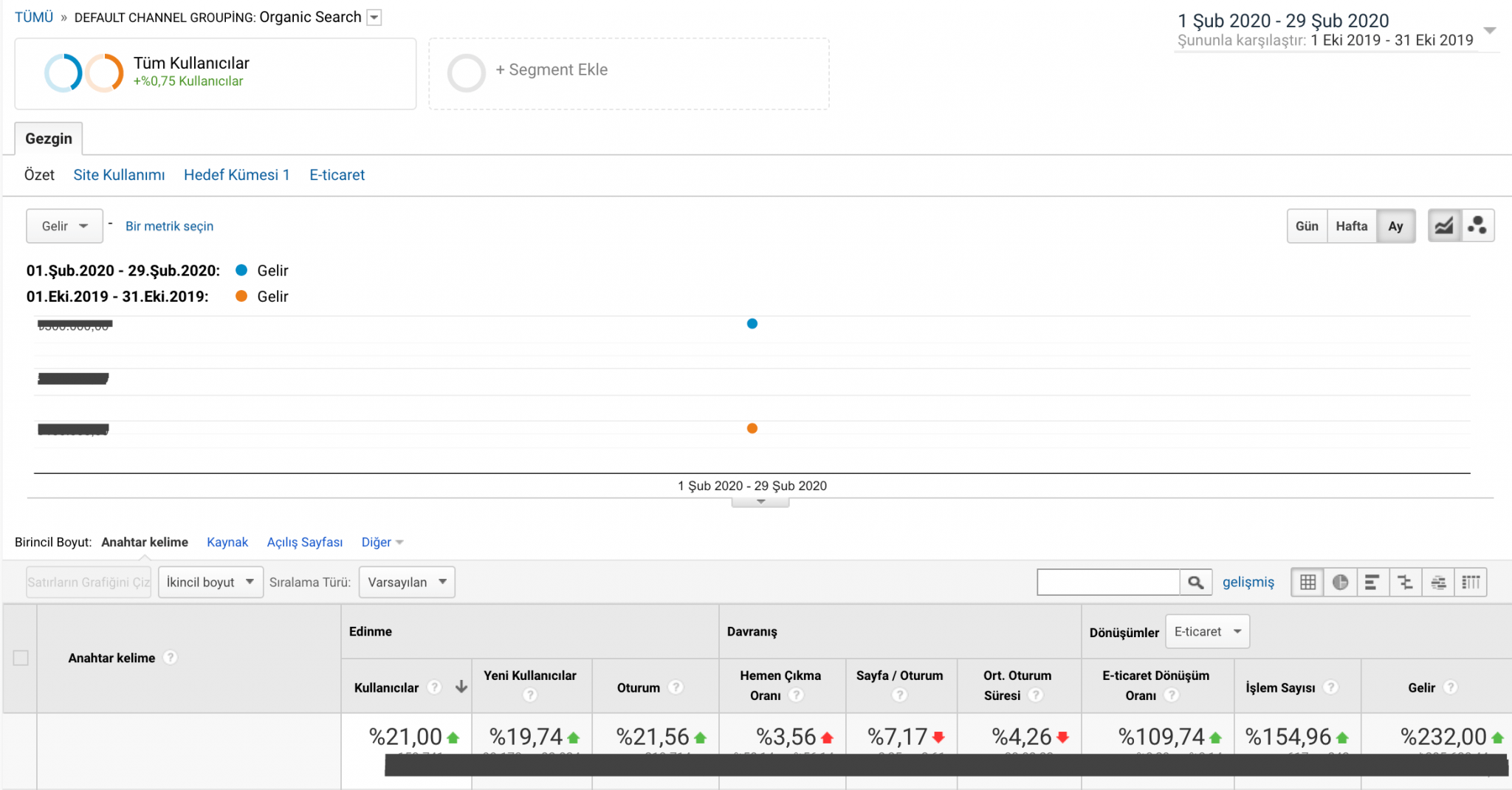 The fact that the revenue growth rate was higher than the traffic growth rate was due to our focus on revenue generating traffic potentials. As a result of the SEO studies, the following results were obtained:
109.74% increase in e-commerce conversion rate,
232% increase in turnover from organic,
154.96% increase in the number of orders
An increase of 21.56% was observed in the traffic obtained.