By working with a professional SEO consulting agency, you can achieve higher rank on Google and get more traffic.
GET an OFFER
View SEO Plans
360° SEO Strategy
More than a keyword-focused approach, we build your SEO within a holistic strategy.
Technic SEO
We improve the technical competence of your website and increase your Web Vitals.
Content Marketing
Our content is both compatible with SEO rules and client demands at the same time.
Link Building
We make backlink purchases based on a right off-page SEO strategy.
Etsy is a global marketplace for all unique things. From antique objects to handicrafts and digital products, you can sell every kind of product on the Etsy e-commerce platform. You can discover our Etsy SEO Services without wasting time if you want to stand out with the right marketing strategies on this platform.
What are Etsy SEO Services?
Etsy SEO services include a series of changes made by our SEO experts to better optimize your visibility on the Etsy platform and increase your sales. Thanks to Etsy SEO services, we aim to list your product most accurately and maximize your store's visibility in searches.
Why Do You Need Etsy SEO Services?
Growing your business on Etsy is very important. You can quickly grow on Etsy by using the right SEO strategies. Etsy SEO services start with listing your product and attracting views. If your product doesn't appear in the search list, your percentage of sales is pretty low. That's why search engine optimization (SEO) tactics are essential.
Etsy SEO Services Advantages
Etsy SEO services have many advantages. These advantages include more visibility than competitors, more proper keyword usage, and more sales. It's all about increasing your visibility on this popular platform; The more your product is listed, the better your chances of selling on Etsy.
What Will We Do in Etsy SEO Services?
The first requirement to highlight your products on Etsy is to use the right keywords. At this point, we use professional keyword detection software such as Semrush and Ahrefs to do the most accurate keyword analysis for your product. Our SEO experts use these keywords in the product titles and product descriptions in the most precise way, allowing your products to rank higher in the search lists.
At this point, we especially prefer long-tail keywords. Using long-tail keywords in the title and product descriptions is one of the essential tactics to rank higher in Etsy search results. Buyers who want a particular product search for it using a series of words.
Except for keyword analysis and usage, we provide the following services:
· Creative titles for your products.
· Identify and check the 13 most appropriate tags for your products.
· Create the "About Us" section of your store professionally.
· Categorize your products according to their qualities.
Why ROIBLE for Etsy SEO Services?
As ROIBLE organic growth agency, we try to fulfill even the smallest detail of your wishes by keeping in touch with you at any time with our expert teams. To make your brand recognizable, we involve you in the process by acting with team spirit. You can visit our website for more detailed information about our company.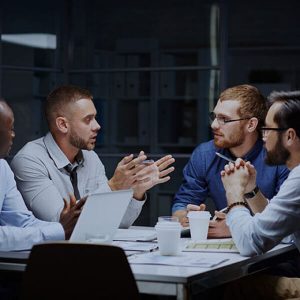 Etsy SEO Services Pricing
COUNTRY SUCCESS PLAN
£
999
Monthly
For Middle Companies
Find customers in your country
Up to 250 keyphrases optimized
Middle level link building
Middle level content creation
Monthly&Datastudio reporting
GLOBAL SUCCESS PLAN
£
1999
Monthly
For Big Companies
Find customers across the globe
Up to 1000 keyphrases optimized
Advanced level link building
Advanced level content creation
Monthly&Datastudio reporting
It is impossible to give a specific price for Etsy SEO Services, and prices are shaped according to the works you request and the deficiencies of your site. You can contact us via our website to get the total cost of Etsy SEO Service.
F.A.Q. About Etsy SEO Services
Many things like product titles, product categories, about us and shop sections, product descriptions, shop policy, keyword analysis, and product tags are included in Etsy SEO services.
As soon as we apply the right SEO strategies, the Etsy ranking algorithm starts reading these changes. In general, your products rank higher in the listings after two weeks.