By working with a professional SEO consulting agency, you can achieve higher rank on Google and get more traffic.
GET an OFFER
View SEO Plans
360° SEO Strategy
More than a keyword-focused approach, we build your SEO within a holistic strategy.
Technic SEO
We improve the technical competence of your website and increase your Web Vitals.
Content Marketing
Our content is both compatible with SEO rules and client demands at the same time.
Link Building
We make backlink purchases based on a right off-page SEO strategy.
Business-to-business activities, which have increased exponentially in recent years, have also managed to attract the attention of digital marketing. Companies that continue their commercial activities in the B2B field have been working with a professional B2B SEO agency in recent years to reach new markets. If you do not want to fall behind your competitors in digital marketing, you can contact us and benefit from our B2B SEO services.
B2B SEO is a series of optimization efforts that make your site and content compatible with Google's algorithm. Also, the ultimate goal of B2B SEO is not to rank #1 but simply to create a tool for a real purpose. The main objective of a B2B SEO agency is to increase the amount and quality of organic traffic to your website.
Traffic quality
Not all traffic is equally valuable to your business. You want to attract visitors who are genuinely interested in your brand/product/service with the highest chance of conversion. SEO for B2B is not only effective at getting more organic traffic (amount), but it also gives you a more cost-effective source of leads (quality). B2B SEO services also ensure you get the most relevant, valuable traffic with the highest interaction.
We need to understand three terms to learn about B2B SEO services. We can list these terms as follows.
Amount of traffic
The more people who click on your website's SERP (Search Engine Results Page) results, the higher your site's ranking will be.
Organic traffic
Traffic coming to your website from sources you don't pay for is called organic traffic. The primary purpose of B2B SEO services is to develop and grow your site organically. Apart from organic traffic, most of your visitors come from Google-ADS searches that you pay for.
Why Is B2B SEO Agency So Important?
Investing in B2B SEO agencies is very important. This professional support is not only upgrading your website but also noticed by target customers. Traditional advertisements and sales representatives cannot make your company stand out in the digital world. However, SEO will always keep the needs and demands of your business in the absolute foreground. B2B SEO services are about reaching your ideal audience through the SERP.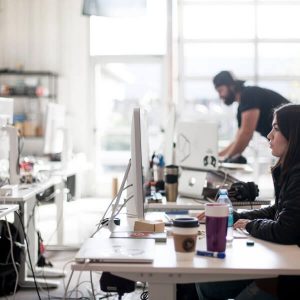 Why ROIBLE for B2B SEO Agency?
As ROIBLE organic growth agency, we are proud to be your supporter with our expert staff and budget-friendly prices. We entirely renew your website and provide all the necessary optimizations. Moreover, we provide a weekly report by communicating with you at every step. Meet ROIBLE and achieve success without wasting time.
B2B SEO fees vary according to service types. Setting up SEO's core components will take time and money. A professional B2B SEO agency can help your company be more sustainable.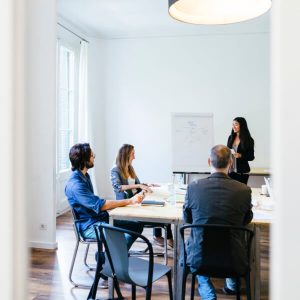 B2B SEO Agency Service Pricing
COUNTRY SUCCESS PLAN
£
999
Monthly
For Middle Companies
Find customers in your country
Up to 250 keyphrases optimized
Middle level link building
Middle level content creation
Monthly&Datastudio reporting
GLOBAL SUCCESS PLAN
£
1999
Monthly
For Big Companies
Find customers across the globe
Up to 1000 keyphrases optimized
Advanced level link building
Advanced level content creation
Monthly&Datastudio reporting
SEO Agency prices are determined according to some criteria. After examining and analyzing your website, we can give a specific price. However, an estimated cost can be shown considering some requirements. You can contact us to determine the B2B SEO Agency SEO price and choose an exact price after the reviews. As ROIBLE, we always support you with our customer-oriented price policy.
F.A.Q. About B2B SEO Agency
Product pages should generally be short, clear, and contain images. Product pages are optimized for consumers who want to make quick purchases. Although e-commerce product pages appeal to B2C customers, they are not enough to meet the expectations of B2B customers.