App Store Optimization
Agency
By working with a professional SEO consulting agency, you can achieve higher rank on Google and get more traffic.
GET an OFFER
View SEO Plans
360° SEO Strategy
More than a keyword-focused approach, we build your SEO within a holistic strategy.
Technic SEO
We improve the technical competence of your website and increase your Web Vitals.
Content Marketing
Our content is both compatible with SEO rules and client demands at the same time.
Link Building
We make backlink purchases based on a right off-page SEO strategy.
Did you know that there are about three million apps in the App Store? According to the research, the appreciation rate of an application in such a dynamic digital platform is below 5% for the first month. You must find robust optimization strategies to convince users that your app is valuable. In this article, we will share important information about App Store Optimization.
App Store Optimization, ASO in short, is the process of optimizing mobile applications. In this way, they appear higher in the App store's search results. The higher your app ranks in an app store's search results, the more visible it is to users. As this visibility increases, it helps your app to attract more users to the page in the App store and increase your downloads. The purpose of ASO is to drive more traffic to your app's page in the app store. Thus, the number of downloads of your application will tend to increase.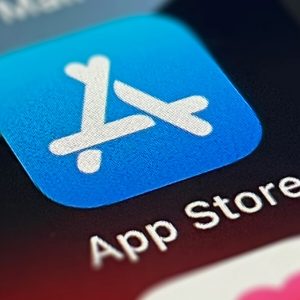 How does App Store Optimization Service Work?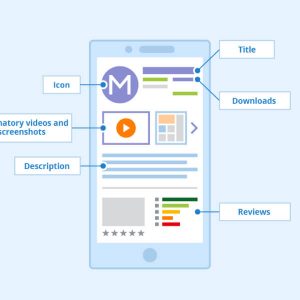 ASO includes optimizing your app description and images and improving areas such as ratings, user retention, and app performance. It is closely related to market research and what your competitors are doing. Factors such as click-through and app install rates will likely contribute to your App Store ranking.
What are the Differences Between ASO and SEO?
There is no significant difference between ASO and SEO. The common purpose of both optimizations is to ensure that the created content or application ranks high in search engines. Whatever SEO means to create the best content in the Google search engine, we can say the same things for ASO in terms of applications. Therefore, ASO is essential to stand out among the millions of applications in the App Store.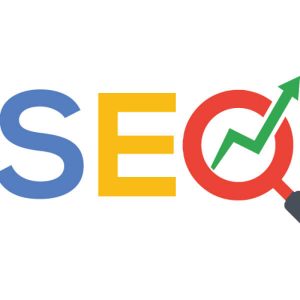 Why Do You Need ASO Service?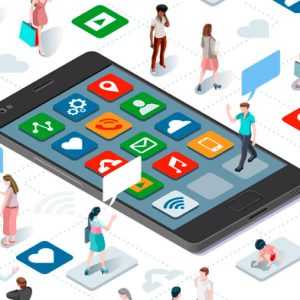 App Store Optimization (ASO) are tactics to improve your app's visibility and rank higher in the App Store. Ranking higher means more users download and install the app, and ASO leads your app to get more organic downloads and be more accessible. Of course, it would be wrong to think that you can get tens of thousands of downloads with App Store Optimization alone. Many criteria, such as an idea, design, development, marketing, and quality of customer support, are effective in the success of an application. Unfortunately, App store optimization can't save you if you've made bad decisions during this process, especially in the design and development stage. App Store Optimization strives to make your app available to more potential users. But it would be unrealistic to rely on App Store Optimization for a poorly designed, poorly developed app that no one wants.
What Will We Do in ASO Service?
As a ROIBLE organic growth agency, we ensure that you use the right images and videos to ensure your apps are downloaded. Apart from this, we make a competitor analysis and tell you which applications should be competitive on the App store. Taking your opinions into account, we develop a strategy together. On the other hand, as we make changes to ASO, we examine them individually and step by step to see if they have any effect. It takes a while to see the impact each change has had. Otherwise, it will not be easy to interpret the result.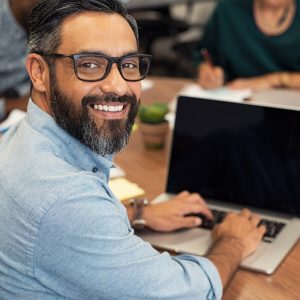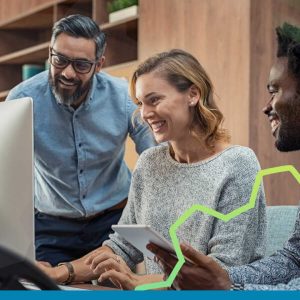 We aim to make a difference in a short time by using the most advanced ASO tools together with our professional teammates to promote your applications in the best way and raise them to the top stages. In this regard, we determine the most accurate strategies by improving your application's visibility and download rate.
It is not possible to give a fixed price for ASO service fees. After analyzing your app according to the app store standards, it will be more realistic to set a price. To summarize, ASO prices can vary depending on the sector you compete in, the experience of the agency, and many factors.
SEO App Store Optimization Service Pricing
COUNTRY SUCCESS PLAN
£
999
Monthly
For Middle Companies
Find customers in your country
Up to 250 keyphrases optimized
Middle level link building
Middle level content creation
Monthly&Datastudio reporting
GLOBAL SUCCESS PLAN
£
1999
Monthly
For Big Companies
Find customers across the globe
Up to 1000 keyphrases optimized
Advanced level link building
Advanced level content creation
Monthly&Datastudio reporting
SEO Agency prices are determined according to some criteria. After examining and analyzing your website, we can give a specific price. However, an estimated cost can be shown considering some requirements. You can contact us to determine the SEO App Store Optimization SEO price and choose an exact price after the reviews. As ROIBLE, we always support you with our customer-oriented price policy.
The app store shares with the developers that, as a result of its work, 70% of app downloads occur due to online searches within the app store. It is known that more than half of these searches are made by general inquiries, not by application name or private information. This is why ASO is gaining importance. Applications that want to be downloaded more must be optimized.
The use of metadata suitable for users' searches makes it easier for applications to rank higher. The presence of meta words in the application title and subtitle increases the chances of downloading the application.
The more traffic you get to your product page, the higher you rank in search results. For this reason, you must use the social media channels you are active in, send e-mails to your target audience, and link your application from your website to your target audience.